Organisation and design of the offices
The interior design company's administration building
Konkav -Konvex engaged in the business of glass and mirror processing. The building is divided up into two main zones; administrative sector and working part. In the working part is located the whole production.
It is associated with the administrative sector to the extent that come up to the needs of clear communication. In the administrative sector is located the headquarters, accounting, department of commerce and engineers.
The administration building has three levels, two of them are equipped. The ground floor is dominated by comfort and open spaces with integrated facilities.
Namely, these are the info desk, show room, waiting room, as well as several vertical communications. Upstairs are offices, both individual and collective. Except the offices, upstairs are conference rooms, archives, and spaces for breaks or lunch and relaxation.


If you would like to visit the company Konkan Konvex, just click here.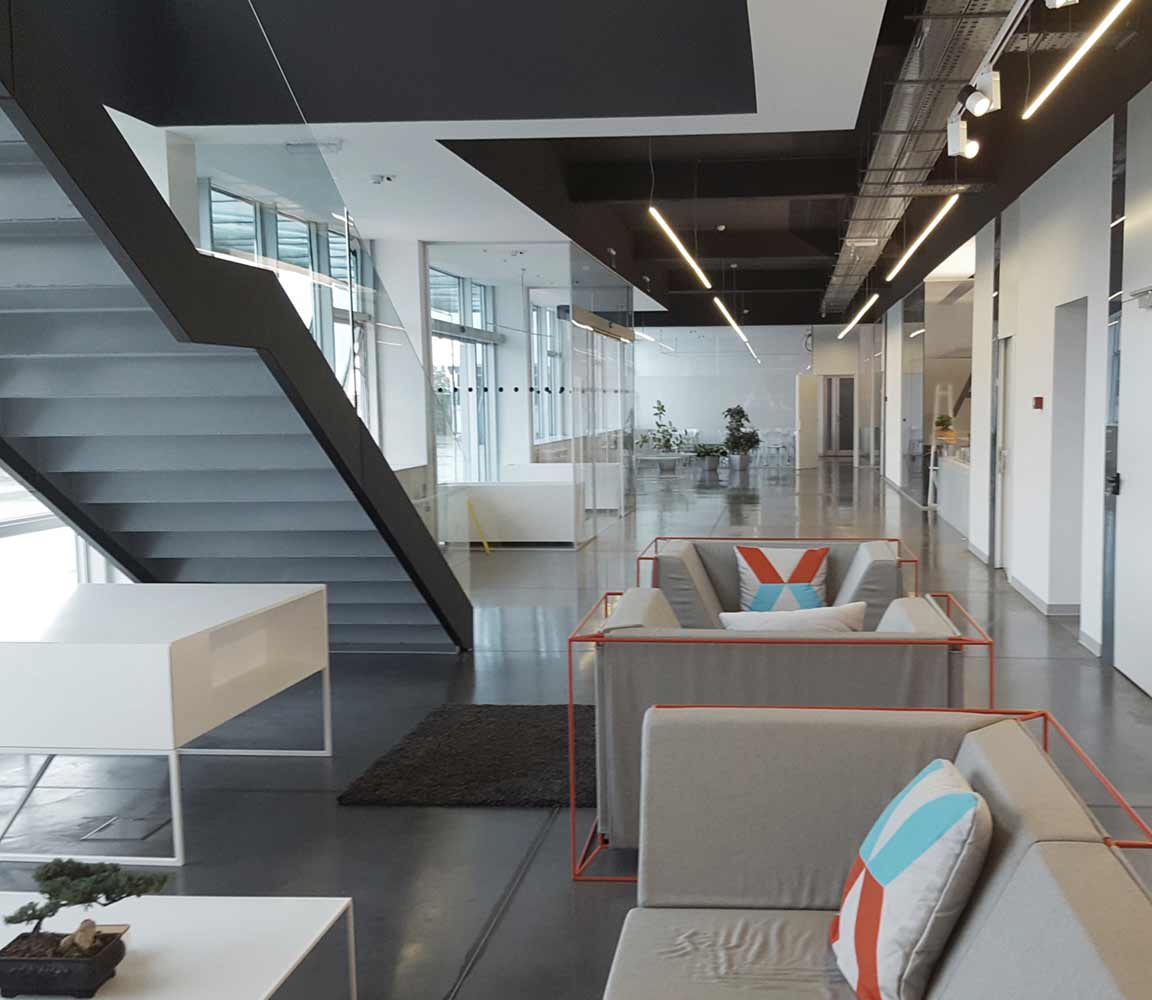 • Type: Commercial
• Area: 9678m2
• Project: Interior design
• Location: Dobanovci, Serbia